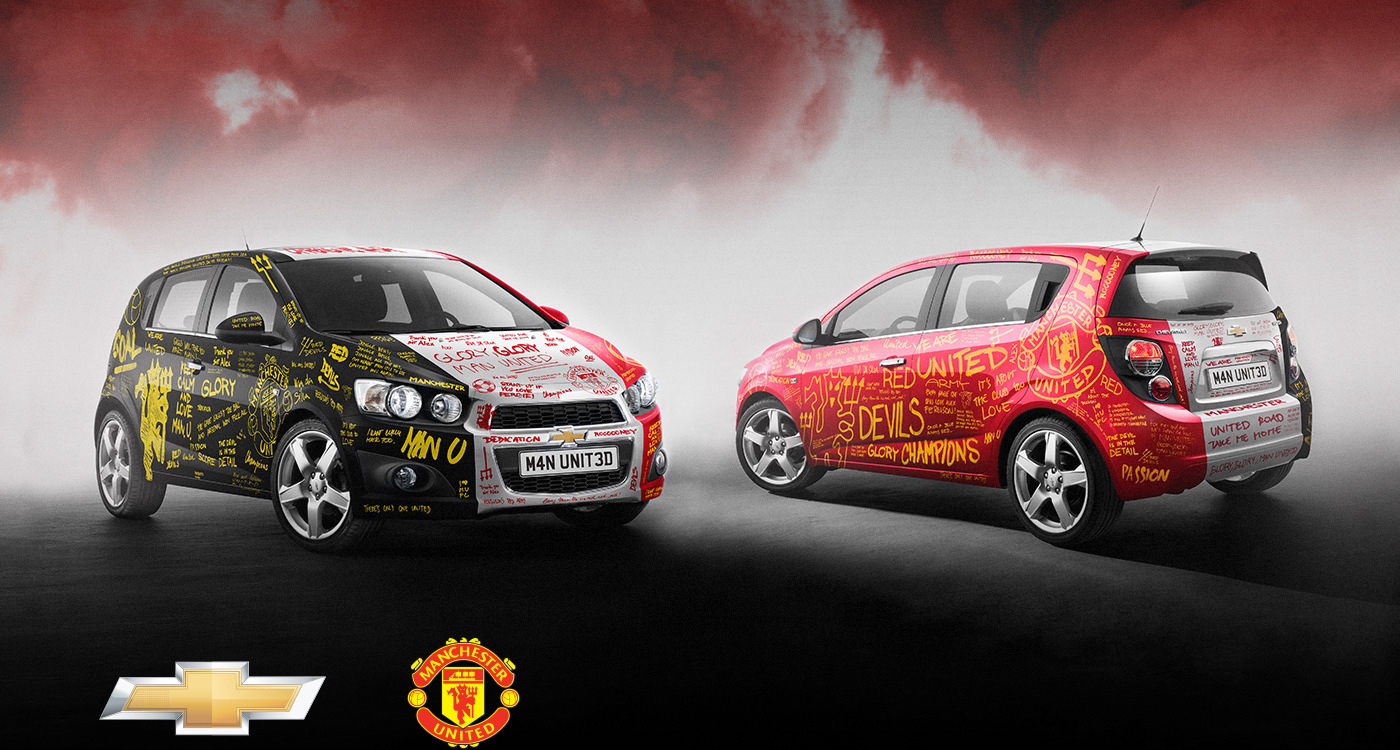 UNITED EMOTIONS – MANCHESTER UNITED FAN CAR 
Young Creative Chevrolet (YCC) is the highly-anticipated Chevrolet annual art and design contest for students of applied arts across Europe. Chevrolet Europe launched YCC in 2007 with the aim of fostering creativity and supporting emerging artists in the early stages of their careers. Creative briefs in the four YCC 2013 creative disciplines – Fashion, Photography, Video and Visual Arts – encouraged students to celebrate and provide insight into what can only be called the "global phenomenon" of football. The contest theme was inspired by Chevrolet's increased support of football and its fans through sponsorship of two U.K. premier-league teams, Manchester United and Liverpool FC, U.S. Youth Soccer and the ambitious One World Futbol Project.
Design is based on striped background inspired by official Manchester United flag and colors. The symbols and logos of the club together with many slogans and mottos taken from real fan anthems are handwritten onto typical tricolor background. The main aim was to evocate authentic impression of work made collectively by dozens of Manchester United fans. The result is a car as a symbol of loyalty to the club as well as strength and unity of fans who pull together.
Main slogan "UNITED EMOTIONS" consists of two elementary meanings. Word UNITED refers to the club as well as to the unity of fans loving football. Word EMOTIONS reminds of great emotions related to driving Chevrolet cars and also huge emotions experienced on the amazing sold out match. Connection of these words then stands for unity created by those emotions.
Award: First prize on national and European level in category Visual Arts