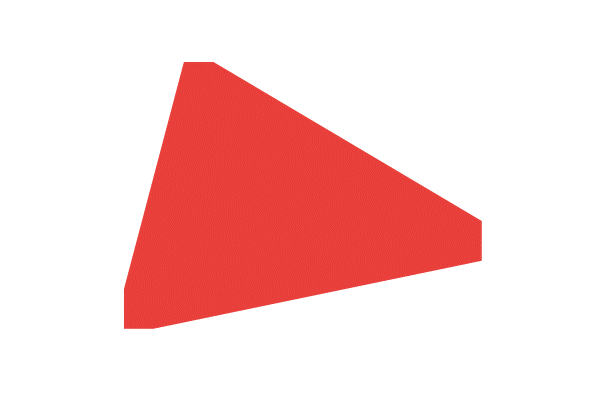 TRNAVA POSTER TRIENNIAL 2015
Visual style competition proposal
Trnava Poster Triennial is a public, non-anonymous international competitive exhibition of posters. TPT has started in 1991 as small national poster competition and slowly developed into today's well-known and respected international exhibition.
Our concept reflects the diversity of various poster designs collected from all over the world, but still meets the requirements of desired consistency in visual identity. The main repeating element is a simple geometric shape – triangle. Three corners recalls the repeating 3-year period of competition. There is also rectangular shape with aspect ratio of poster placed in every corner and the convex hull of those rectangles defines the final shape of the element. Replacing vertex elements allows the triangle to constantly change its shape but still keeping those characteristic chiseled corners. This triangular element is then used as a mask clipping various content from posters, solid colors, gradients to patterns and photos. By repeating the element in regular grid we were able to fill any format with possibility of leaving space for typography. Identity has also potential in various 3D applications such as sculpted prizes for winners as well as 2D animated applications used for digital media.
Please note that all the materials shown bellow just serve the purpose of the competition and demonstrate mainly the concept. Names used in visualisations are fictional and we don't own copyright of clipped posters and photographs.
We unfortunately did not win the competition.