URBAN INTERVENTIONS TRENCIN / MESTSKÉ ZÁSAHY TRENČÍN
The idea of the project "Urban interventions" originated in Bratislava in 2007. Matus Vallo and Oliver Sadovsky (Vallo Sadovsky Architects) introduced their idea of civil and occupational initiative: they decided not to wait for an external assignment and turned to some of their colleagues and architectonic ateliers in order to first choose and later design (without financial compensation) the solution of an architectonically problematic public place in the wider center of Bratislava.
Urban interventions is a project which may have many various forms. Its ambition is to encourage architects as well as citizens to find certain points, places and situations in city which do not work properly or which do not present appropriate benefits to citizens. This analysis is followed by simple, realistic suggestions on how to change them effectively. All the ideas end up in parish council and some of them will, hopefully, see the light of day.
Urban interventions were sucessfully realized in Bratislava (2008), Prague (2010), Brno (2011), in Kosice (2011) continuing with Cross-urban interventions Kosice – Presov (2012) and are currently in progress in few other cities. 
We were asked to create whole visual of Urban Interventions Trencin which included logo, book, exhibition banners, invitations, flyers etc. 
Type: Samo Sans Pro (Carnoky Type)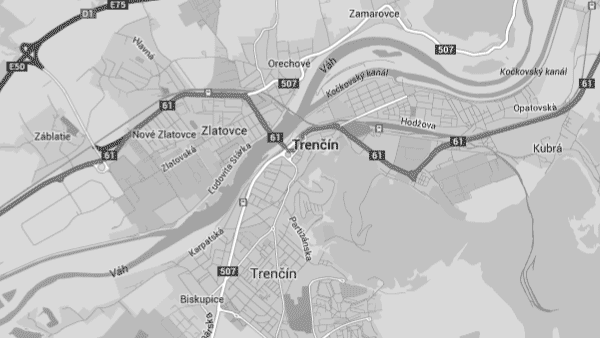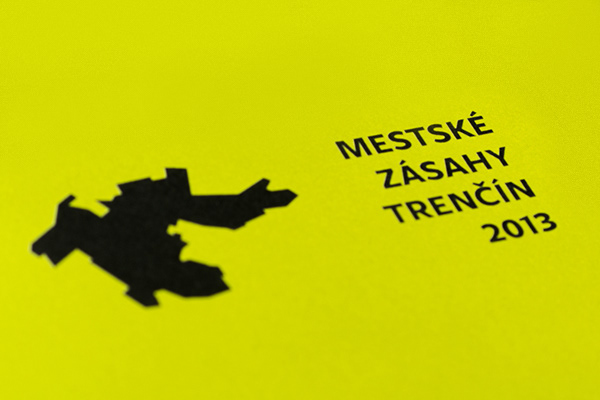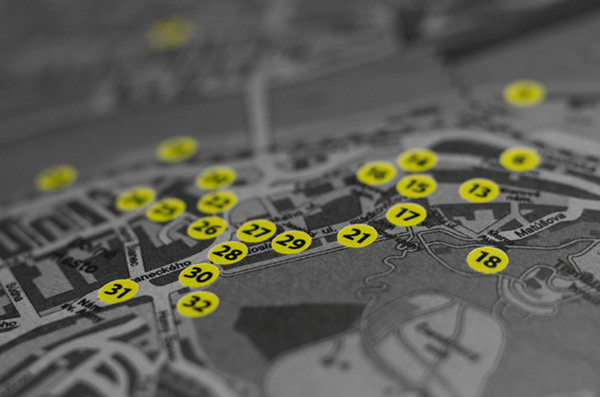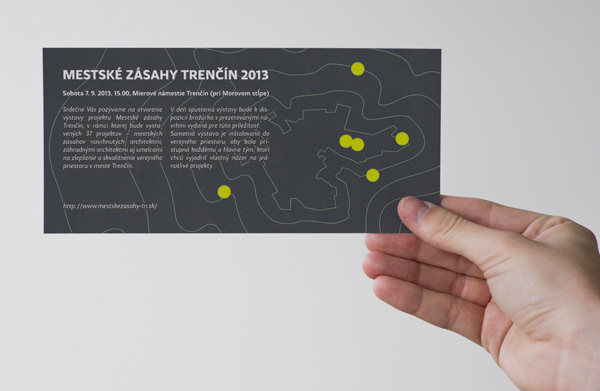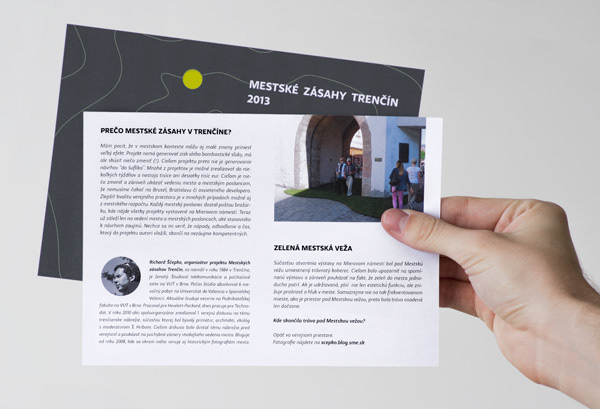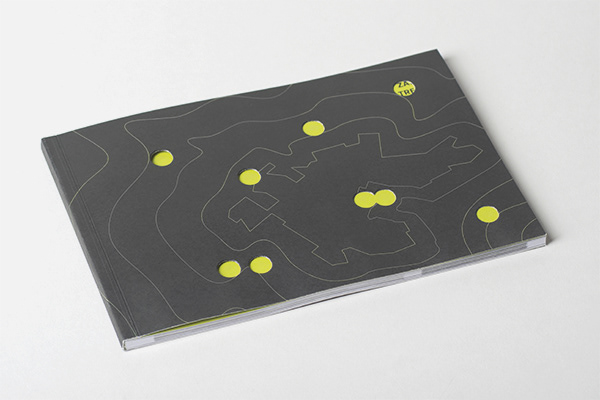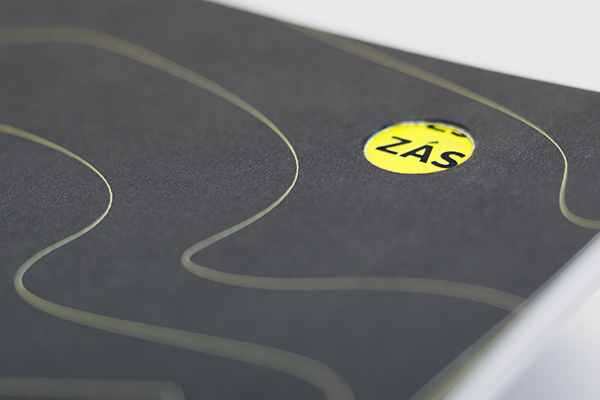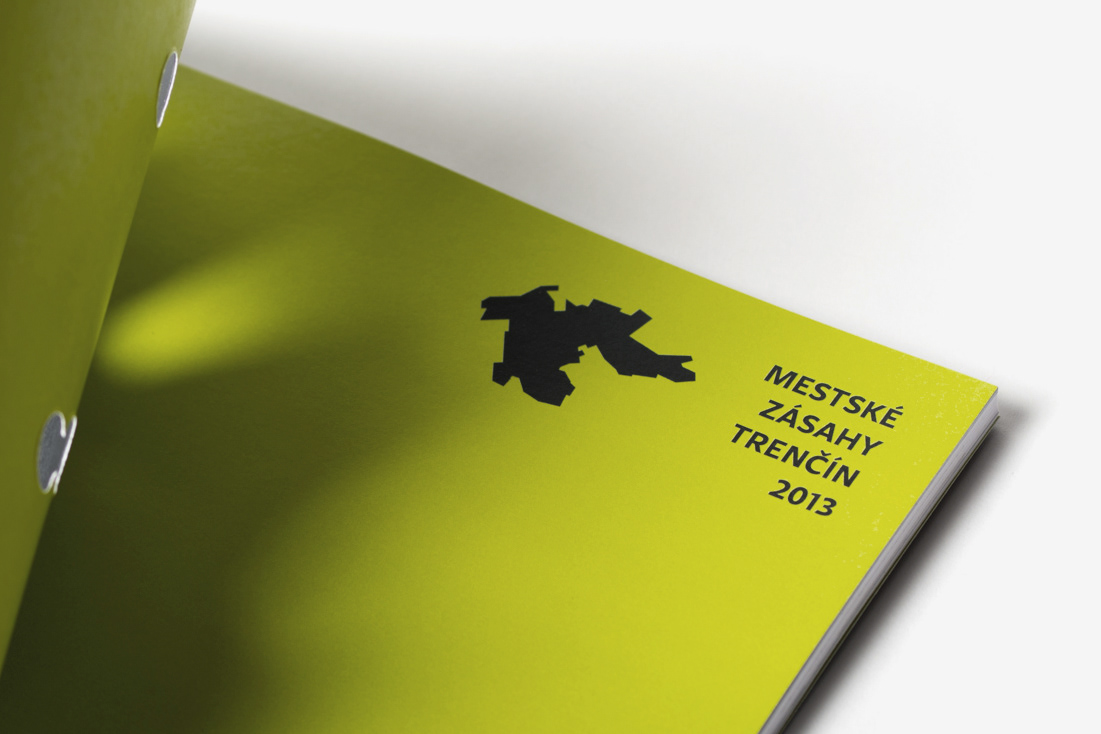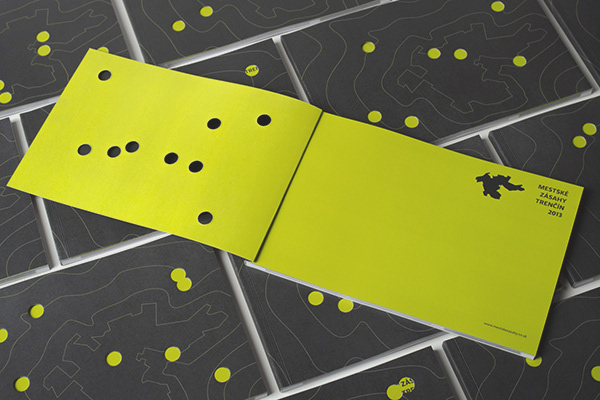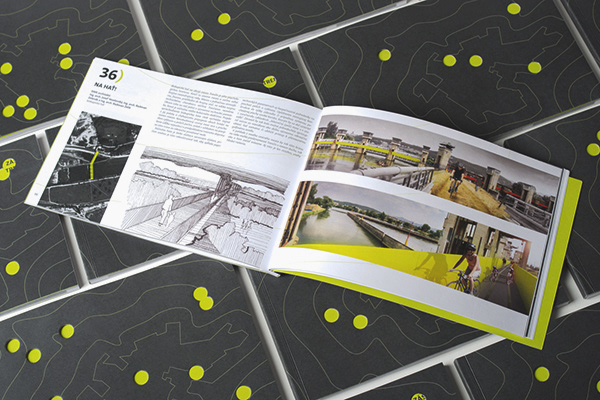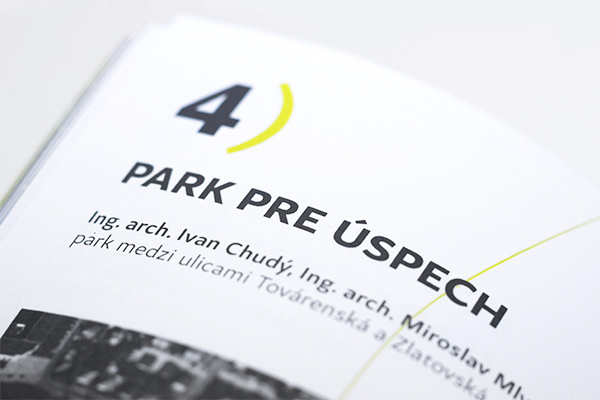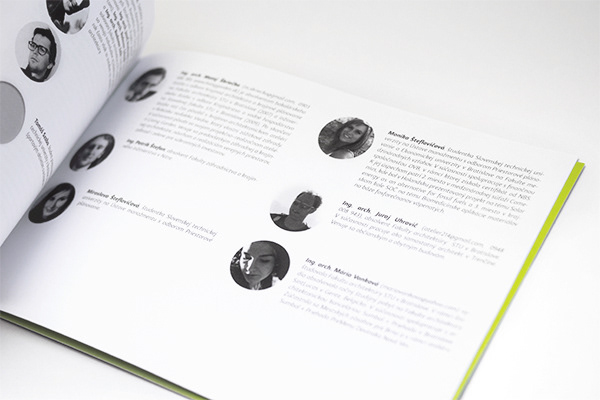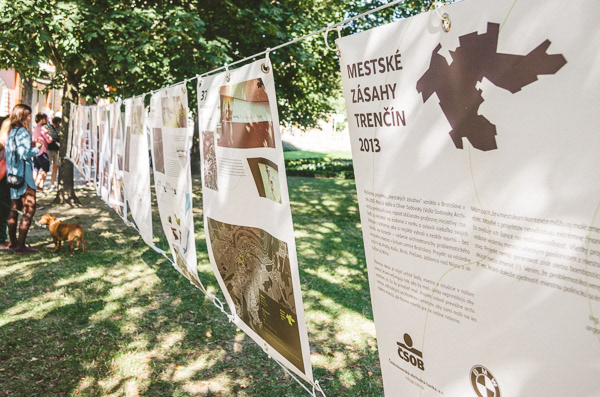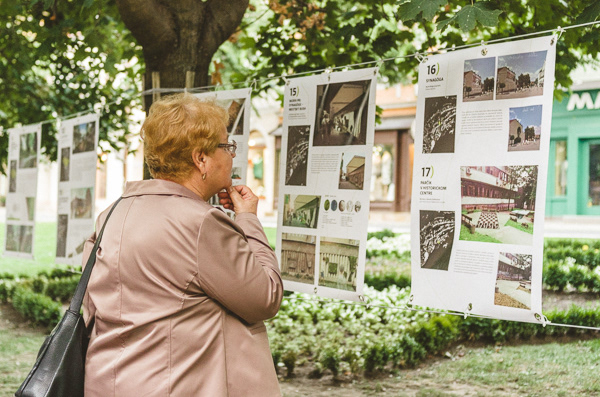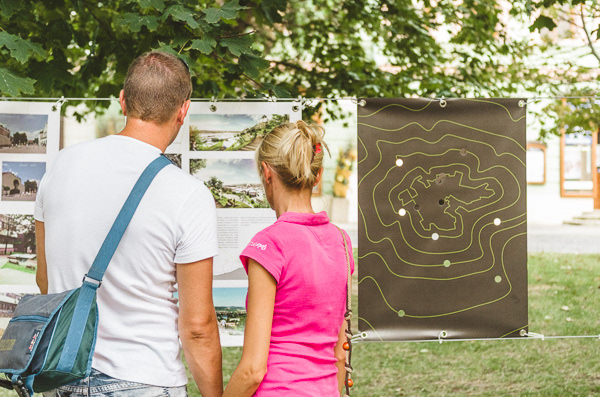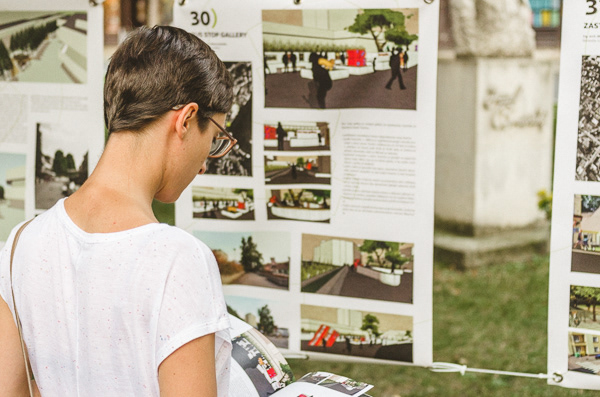 Thank you.


 
If you like this work, don't hesitate to push the appreciate button below and share alike.
Any feedback is welcome.
 
↓